The Canadian Lifeboat Institution has two Lifeboat Stations, one in Ladner and one in Steveston.
Our Mission | Canadian Lifeboat Institution
The CLI is part of Team SAR and is fully recognized by the Canadian Coast Guard, and is part of the City of Delta's Emergency Services Programme. It provides secondary marine search and rescue capabilities as well as marine services in the coastal waters around Richmond, Delta, Surrey, New Westminster, the Fraser River, Strait of Georgia, Vancouver, Victoria,  and elsewhere including Washington State. We have two dedicated rescue vessels; one is based out of Steveston Harbour and the other is based out of Ladner Harbour.
The mission of the Canadian Lifeboat Institution is Saving Lives at Sea.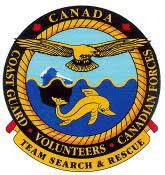 Our Objectives
The objectives of the Canadian Lifeboat Institution are to:
Supplement local, community, provincial, and national efforts directed to the preservation of life and property and, in particular, providing equipment, and volunteers for marine safety, search and rescue services.
Assist with the promotion of safe boating practices through accident prevention and safety education programs
What is the Canadian Lifeboat Institution?
The Canadian Lifeboat Institution has been in operation since 1981. During that time members have actively participated in over 4000 incidents, working in close cooperation with other search and rescue organizations.
The Canadian Lifeboat Institution is a not-for-profit, nationally registered charitable marine search and rescue organization dedicated to saving lives and property at sea. Its members and lifeboat crews, from all walks of life, are volunteers concerned about marine safety and rescue. The CLI is not directly funded by the government but relies entirely on personal and corporate donations, as well as community and other grants.
The Canadian Lifeboat Institution does not attempt to replace primary SAR organizations like the Canadian Coast Guard or it's Auxiliary, Royal Canadian Marine Search and Rescue (RCM-SAR). We provide secondary SAR services (e.g. vessel of opportunity, safety patrols, public boating information, or tasked otherwise), providing vessels and crews trained to Transport Canada and SAR requirements to assist the primary, and other organizations, to save those in peril on the waters of Canada. Our vessels are recognized by the Joint Rescue Coordination Centre (JRCC) Victoria.
Our organisation also assists in the RCMP Coastal Watch Programme.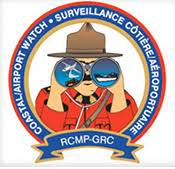 We're following a very successful model, the Royal National Lifeboat Institution (RNLI), which was founded in 1824 by Sir William Hillary. When called upon, the RNLI, on a volunteer basis, provides day and night lifeboat services required for search and rescue. Their service area extends up to 50 miles from the coasts of the United Kingdom and Ireland.
The Canadian Lifeboat Institution is a member of the International Maritime Rescue Federation (IMRF), which brings the world's maritime search and rescue organisations together in one global and growing family, accredited at the International Maritime Organization (IMO).
Common to all CLI vessels
Both vessels are owned by the society and work in support of, and in cooperation with local police, fire and rescue services, as well as with the Canadian Coast Guard, and RCM-SAR. Additionally, they participate in exercises and drills with Canadian Government vessels, as important resources for deployment in the event of civil emergencies.
The vessels and crews are part of the City of Delta's emergency services.
Fraser Lifeboat 1A-04
The FRASER Lifeboat is based at the Steveston Lifeboat Station.
Bought by the CLI in 2013, this vessel was introduced to the RNLI in 1982 and entered service 2 years later. The Tyne class lifeboat was the RNLI's first 'fast' slipway-launched lifeboat, which can also lie afloat. Her size was determined by the size of the existing boathouses. Features include a low-profile wheelhouse and a separate cabin behind the upper steering position.
The boat has a steel hull with a shallow draught, a long straight keel, and extended bilge keels to protect the propellers, all of which are necessary not only for slipway launching but also for working in shoal waters. Protection for the propellers is given by partial tunnels,  very deep bilge keels port and starboard, and by a wide straight keel which ends in a hauling shoe used for winching the boat back into its house (if we had one).
The Tyne class is self-righting, aided by twin automatically inflating bags on the aft cabin roof (it should be noted that these have been disabled on the Fraser as getting them serviced in North America has proved difficult). The Tyne carries an X boat, a small unpowered and manually launched inflatable daughter boat, to access areas where the all-weather lifeboat cannot reach. The last Tyne was built in 1990.
In March 2017 the Fraser Lifeboat went through a series of electronic upgrades including all new Raymarine touch screen systems and radar, Humminbird side-scan sonar, ICOM marine VHF radio upgrades, AIS, VHF / UHF amateur radio installation, new batteries, engineering, and hull repaint where required. Old and obsolete equipment has been removed to save weight and modernise.
In 2018 over several months a new inverter and electrical system were run through the vessel. This now allows electrical functions while on shore power or at sea. LED bulbs were added to the nav and interior lights to increase intensity and longevity.
In May 2020 a new Firecom intercom / radio link was added to allow us to hear better over the engines as well as have crew operate off boat within 1500 ft of the Fraser Lifeboat. This will be a vast improvement in safety as well as command, control, and communications. AIS display was also added to the Humminbird side scan system.
A brief history for the Tyne class 'Fraser Lifeboat'
Built
Fairy Marine, Cowes Shipyard in 1987, UK
 Ex RNLI Official Number
1133 (47-021)
Original Name
Famous Grouse 
Original Callsign
GIAD
First Commissioned
1987
Hull
Corten steel, Shallow draft
Superstructure
Watertight aluminium
Length Overall
14.320 m (46.98 ft.)
Length Datum
13.000 m (42.65 ft.)
Beam Overall
4.572 m   (15 ft.)
Beam Moulded
4.267 m   (14 ft.)
Wheelhouse top
3.962 m   (13.00 ft. above keel)
Draught Aft
1.400 m   (4.60 ft.)
Displacement limited to
24.385 tonnes     (24.00 tons)
Engines
2 × Detroit GM 6V92 TA diesels 425 Shp (317 kW) at 2,300 rpm
Rudders
Twin power-assisted and hand hydraulic controlled
Speed
17.6 knots (20.25 mph; 32.59 km/h)
Crew
Average 6-8 (Min 2)
Range
240 nm (444.48 km)
Fuel Tank Capacity
Port Tank   1318 litres    (289.96 gallons)

STB Tank  1318 litres    (289.96 gallons)

Reserve Tank  463.70 litres   (102 gallons)

Fresh Water
45.46 litres        10 gallons         2 x Jerry Cans
Self-right
Five seconds

Capacity: 37 persons

Non-Self Righting Cap
108 persons
Additional Equipment
AIS, radar, VHF x 5, amateur radio, chart plotter, side-scan sonar, Firecomm intercom / radio link, high-intensity searchlights, portable salvage / firefighting pump, engine driven salvage / firefighting pump, first aid, oxygen, and AED.
Delta Lifeboat 2B-02
The Delta Lifeboat has a long history of service in the maritime community. Designed by the US Navy as an Admiral's Barge, and reportedly used by Admiral Nimitz as his launch at one time, it was built in 1944 in Pearl Harbour, Hawaii. Following naval service transporting flag officers moving between warships, she passed into private hands and was modified for use as a recreational vessel.
Previously known as Artist's Life, in 1988 this classic wooden vessel was purchased by marine artist and official Canadian naval war artist, John Horton and renamed Steveston Lifeboat. This began her life-saving career, and she was updated for Maritime Search and Rescue. Changes ensured she was a secure platform for working alongside vessels in distress, and that she could safely undertake towing tasks; all while providing a safe environment for crew members during patrol and call-out activities. For many years she operated out of Steveston Harbour, working in support of the fishing industry in the Fraser Estuary and Gulf of Georgia.
While still registered as the Steveston Lifeboat, major repair and refit activities were completed in 2017. These included an update of navigation and communications equipment, a complete overhaul of the engine and related equipment, and minor structural changes to provide additional working space on the bridge.
The vessel is based in Ladner Harbour at the Ladner Lifeboat Station and renamed Delta Lifeboat, she serves under the flags of the CLI and the City of Delta. Manned by an all-volunteer crew, she is often seen on patrol, ready to provide assistance to fishing, commercial, and recreational vessels experiencing difficulties.
In Sep 2020, the Delta Lifeboat was graciously donated to the CLI by John and Mary Horton.
A brief history for the 'Delta Lifeboat'
| | |
| --- | --- |
| New Owner 2020 | Canadian Lifeboat Institution |
| Built | U.S. Navy, Pearl Harbour, Hawaii, USA |
| CLI Official Number | 2B-02 |
| Entered CLI Service | 1994 |
| Call Sign | VOQQ |
| Previous Name(s) | Artist's Life, Steveston Lifeboat |
| First Commissioned | 1944 |
| Hull | Wood |
| Superstructure | Wood, fibreglass, and aluminium |
| Design | U.S. Navy general service hull configured as an admiral's barge |
| Length Overall | 15.8 m (52 ft.) |
| Beam | 4.26m (12 ft. 8 in) |
| Draft | 1.52m (5 ft.) |
| Displacement | 30 tons |
| Engine | 1 x Detroit GM 671 diesel 157 Shp x 1,800 rpm |
| Rudder | 1 |
| Top Speed | 10 knots |
| Crew | Min 3, Max 9 |
| Max Survivor Capacity | 160 persons |
| Range | 1,000 nm |
| Additional Equipment | AIS, radar x 2, VHF x 5, chart plotter, portable salvage / firefighting pump, firefighting foam, crew support facilities for extended periods, first aid, oxygen, and AED. |
| RHIB | 10.5 ft, powered |
By joining the CLI you can contribute to marine safety in a variety of ways. We are constantly looking for individuals to serve as society members or to become trained crews for our vessels.
Volunteer
Can you help the Canadian Lifeboat Institution (CLI)? We are all volunteers and everyone is welcome. There are two primary ways that you can help us; join as a Crew Member (must also join the society), or become a Society Member only.
Crew Member
Crew members come from all walks of life and may not have a marine background. Our crew include coxswains, engineers, and deck crew. We train dedicated volunteers on how to safely operate our vessels and provide them with specific search and rescue skills.
To become a CLI crew member, we require the following:
Be a minimum of 18 years old
Able to commit to regular training (both classroom and on-water)
Have a reasonable level of fitness
Have or able to obtain a Pleasure Craft Operator's Certificate (PCOC)
Have or able to obtain a Restricted Radio Operator's Certificate (ROC-M). We can provide training if required.
Have or able to obtain a Transport Canada Candidate Document Number (CDN)
Once you have been crew for a while, we will provide further Transport Canada approved training including Small Non-Pleasure Domestic Vessel Basic Safety (SDV-BS) (the old Marine Emergency Duties MED-A3), and Marine Basic First Aid with CPR / AED. Other certifications may be added dependent on your crew level.
We operate a 6 month probationary period for all new crew members.
Note: At all times the CLI has zero-tolerance for cannabis use amongst its crew members. You will not be allowed to train or participate in any vessel operations if you show signs of impairment (either from drugs or alcohol). Transport Canada Ship Safety Bulletin 12/1208 Legalization of cannabis in Canada and vessel operation deals with this subject.
Society Member
Society members are very important to us. They may help with fundraising, finance, maintenance, public relations, or may just want to be associated with a marine safety organization. Whatever the case, we would really like to have you as a member. The cost is just $50 annually.