Our Mission | Canadian Lifeboat Institution
The CLI is part of Team Search and Rescue and is fully recognized by the Canadian Coast Guard; as well, it is part of the City of Delta's Emergency Services Programme. It provides secondary marine search and rescue capabilities as well as marine services in the coastal waters around Richmond, Delta, Surrey, New Westminster, the Fraser River, Strait of Georgia, Vancouver, Victoria,  and elsewhere including Washington State.
The mission of the Canadian Lifeboat Institution is Saving Lives at Sea.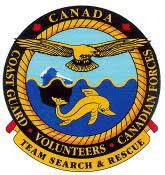 Our Objectives
The objectives of the Canadian Lifeboat Institution are to:
Supplement local, community, provincial, and national efforts directed to the preservation of life and property and, in particular, providing equipment, and volunteers for marine safety, search and rescue services.
Assist with the promotion of safe boating practices through accident prevention and safety education programs
What is the Canadian Lifeboat Institution?
The Canadian Lifeboat Institution has been in operation since 1981. During that time, members have actively participated in over 4500+ incidents, working in close cooperation with other search and rescue organizations.
The Canadian Lifeboat Institution is a not-for-profit, nationally registered charitable marine search and rescue organization dedicated to saving lives and property at sea. It's members and lifeboat crews, from all walks of life, are volunteers concerned about marine safety and rescue. The CLI is not directly funded by the government but relies entirely on personal and corporate donations, as well as community and other grants.
The Canadian Lifeboat Institution does not attempt to replace primary SAR organizations like the Canadian Coast Guard, or its Auxiliary, Royal Canadian Marine Search and Rescue (RCM-SAR). We provide secondary SAR services (e.g. vessel of opportunity, safety patrols, public boating information, PCCC checks, emergency services to the City of Delta, or tasked otherwise), providing vessels and crews trained to Transport Canada and SAR requirements to assist the primary, and other organizations, to save those in peril on the waters of Canada. Our vessels are recognized by the Joint Rescue Coordination Centre (JRCC) Victoria.
Our organisation also participates in the RCMP Coastal Watch Programme.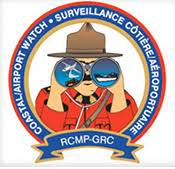 We're following a very successful model, the Royal National Lifeboat Institution (RNLI), which was founded in 1824 by Sir William Hillary. When called upon, the RNLI, on a volunteer basis, provides day and night lifeboat services required for search and rescue. Their service area extends up to 50 miles from the coasts of the United Kingdom and Ireland.
The Canadian Lifeboat Institution is a member of the International Maritime Rescue Federation (IMRF), which brings the world's maritime search and rescue organisations together in one global and growing family, accredited at the International Maritime Organization (IMO).