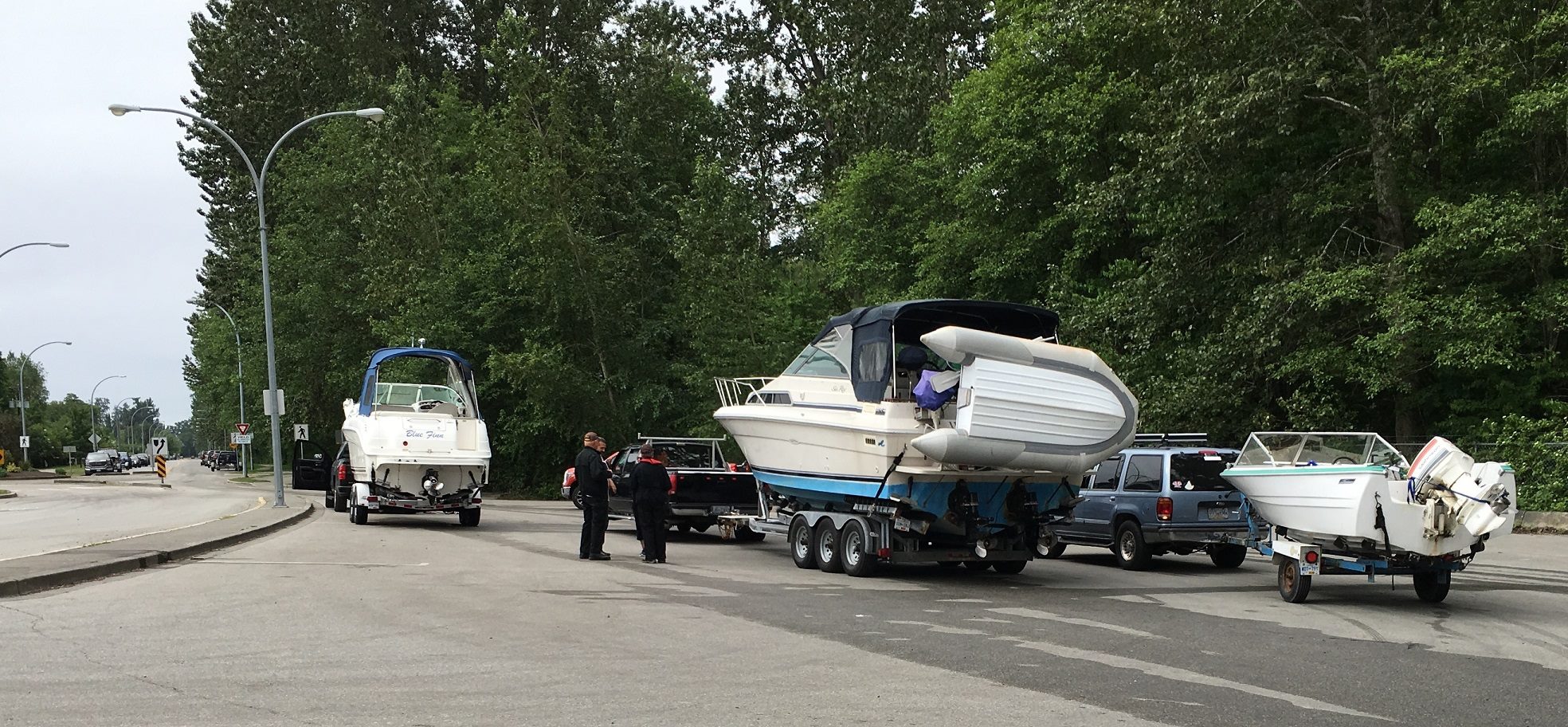 The Canadian Lifeboat Institution is certified by the Transport Canada Office of Boating Safety to conduct free pleasure craft safety checks.
Our crews receive annual recurrent training to keep up with the latest requirements. We can check your pleasure craft to ensure it complies with these current safety requirements.
Our trained volunteer crew board your boat while alongside a dock or at a boat ramp to do the courtesy check. The volunteer checks the safety equipment and other requirements, identifies any problems, and discusses boating safety issues with you.
Education and prevention are the keys to this programme. Since there are never any penalties involved, it's a great opportunity to learn more about boating safety and make sure that you are ready to take your vessel out on the water.
If it passes, we will issue either a Transport Canada or a CLI sticker with a year label attached to indicate your boat was safe and in compliance on the date when checked. Both stickers are accepted by the authorities. This does not prevent an enforcement agency from checking you again randomly but gives that agency an idea that you were in compliance at one time.
If it fails, you can simply contact us again when you acquire the items we deemed as missing or expired. Once we check them again we will then issue a pass and provide you with your sticker(s).
Check our calendar for dates and locations when we plan ramp checks, club event checks, or other. You can also contact us through the website to arrange for a safety check.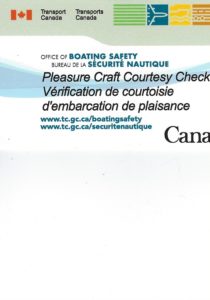 It is recommended that all pleasure craft owners consult the Transport Canada Boating Safety Guide TP 511E. It clearly defines the equipment required based on the size of your vessel.